Nepenthes platychila [BCP ID# N2153] / 1 plant, size 3-8 cm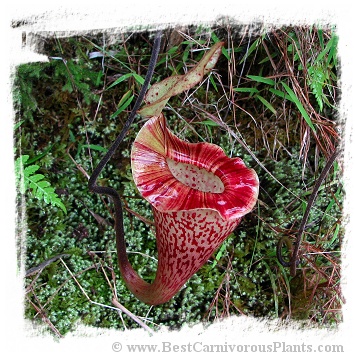 Ready To Order?
Minimum Order Qty is 1.
Our Price: 59.00 €
Nepenthes platychila / 3-8 cm
Highland. Newly described species from Borneo. The lower pitchers are cylindrical and resemble those of N. fusca. Upper pitchers are funnel-shaped and have an unusual very wide flat peristome which is beautifully striped with red, yellow, and purple. Very rare. Price quoted is for one plant.
Nepenthes platychila / 3-8 cm